Good Talent

 is a professional search consultancy that drives growth for values-led companies 
OUR MISSION
Good businesses will transform the world – but only if they have good talent. Our job is to place top talent in key growth roles, so that mission-led businesses can scale up and do more good.
WHAT MAKES US DIFFERENT
Our professional search service for "non executive" roles ensures you find the best key hires to drive growth and success. We share your values, and make sure that new hires fit your culture.
WHO WE WORK WITH
We work with businesses that are making a positive difference and want to grow. Businesses like Good Energy, Method and Saint-Gobain have all benefited from our values-driven approach to professional search.
VALUES-BASED SEARCH
We offer a professional search service that finds candidates who fit your values and culture as well as your need to grow.
PEOPLE STRATEGY
We can work with you to design an organisational and people strategy that will achieve your growth goals.
LEADERSHIP COACHING
We can coach your senior team to lead your business with skill, passion and authenticity.
WE SEARCH PROACTIVELY
Unlike other recruiters, we don't just pull candidate files from a database. Instead, we search far and wide for the perfect candidate who fits your values and has what it takes to propel your business forward.
WE GET TO KNOW YOU
We take more time to understand what's truly important to you: the mission and values that make your business tick. This helps us find candidates who fit, and makes us a much more convincing champion for your business.
WE FOCUS ON VALUES
Our search methodology gives proper weight to the importance of values, as well as skills, experience and expertise. This helps you to assess and understand each candidate's motivations, attitude and likely cultural fit.
Good Talent's experienced team of associates work together to deliver great results for your business. We all share a passion for placing good people in good jobs.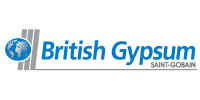 "Leon made me rethink what headhunters and executive search firms can offer. His help was invaluable, his diplomacy skilful, his endeavour persistent. He'll help you navigate the recruitment maze with integrity, insight, charm and results."
Sales Transformation Director


British Gypsum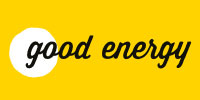 "Good Talent has similar values to Good Energy – we are all about ethical and sustainable practice, so that was important to us. Good Talent genuinely understood our business, and was able to sell the opportunity to candidates who weren't necessarily looking."
David Brooks, former Commercial Director (Supply)


Good Energy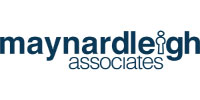 "It's clear that Leon is a great champion for us. When he speaks to candidates, he is able to articulate what we do: people get it and get excited about it. He gets the spirit of the company, as well as what we do."
Stuart MacKenzie


Maynard Leigh